Every city has its literary giants and Belfast is no exception. Authentic Ulster promotes a tailormade CS Lewis tour which takes a fascinating three hours.  While my 11 year old daughter, her friend and I enjoy the wisdom of our entertaining guide Sandy Smith, we discover that the mountains at Cavehill provided the inspiration for one of the most famous giants in literature.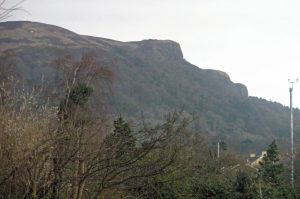 Cavehill is visible from several parts of the city and resembles the profile of a giant lying on his back. Sandy informs us that while Jonathan Swift was visiting Belfast and looking at the same mountain he found inspiration to create the character Gulliver.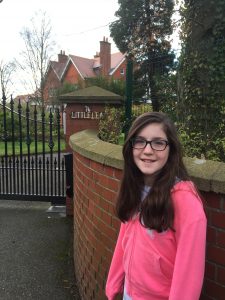 It's the perfect start to the tour, as we stand at the site where the young Clive Staples Lewis spent his early childhood. My daughter is already enthralled without the need of a flashing screen or interactive exhibit. The Chronicles of Narnia is undoubtedly the series that CS Lewis is best known for and Sandy is quick to question the children in our group about The Lion the Witch and The Wardrobe.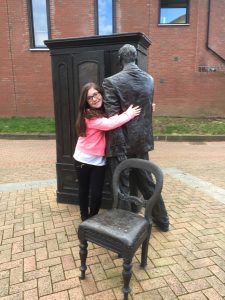 He then takes us to Lewis's Grandfather's house which was the rectory attached to St Marks Church. We stand at the front door and see that the young Lewis would have been at eye level to the beautifully moulded door knob − the head of a lion. The wardrobe story is next and we are taken to Belmont Tower which is only around the corner. A permanent exhibition holds all the information needed to become proficient in the CS Lewis story. Here we learn it was Lewis's other grandfather, who worked at the Harland and Wolfe shipyards, that crafted the famous wardrobe where he used to play hide-and-seek as a child.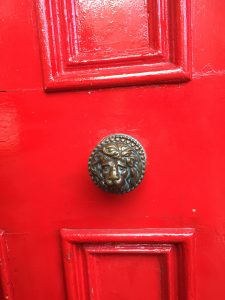 I'm surprised the girls enjoy the educational part of our trip so much but it's time for something completely different. .
We spend the night in the Hastings Stormont Hotel on plump pillows and mattresses. After our hearty breakfast, where I pop a drop of Bushmills in my porridge, we set off for W5. The girls scale the new Climbit exhibit a little too quickly but they have to be dragged out of the Go exhibits.
If you're thinking of taking the kids up to Belfast for the day to see the Titanic or W5 I recommend staying the night and finding the other attractions unique to the city. Who would have thought that we would find Narnia in Belfast? And when we got home we took a trip to the library to get our hands on The Lion The Witch and The Wardrobe! Probably the best takeaway from our trip indeed!
Happy travels and reading
Michelle x