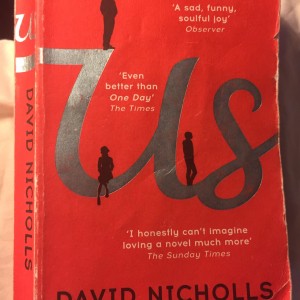 I've just turned the final pages of the book I've been reading for the last few weeks. 'Us' by David Nicholls called out to me from the shelves of the Hotel Paradise's library on the beautiful island of koh Yao nao in Thailand. As I was a big fan of his book 'One Day' I was really looking forward to reading 'US'. I had every intention of putting it back before leaving, but found it difficult to find time to read it in between the pedicures and massages.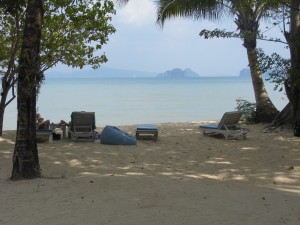 Thailand is girlie heaven and I was with my best friend (of more years than I will admit without revealing my age) and every time I opened the book there was some other spa-like experience or delicious low-carb-meal beckoning so I didn't get to read fifty pages. It was my first trip to the tiny Thai island and I'm dismayed that so many Irish travellers see Thailand as a destination for backpackers and middle aged men with dubious intentions. Thailand is great for families and the Scandinavians and Germans take their kids to the smaller remote islands en masse. Something tells me that our European neighbours like to keep this little known fact a secret. In fairness the long-haul-flight pushes up the price of a family package to a far-flung destination but we recouped this expense as the cost of food, beer and excursions etc. was so much more reasonable than many European destinations.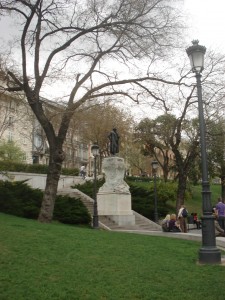 But back to 'Us' and once I got on the aircraft for home I was hooked as it has two enthralling elements – a heartbreaking love story that kept me hanging until the end to find out if Douglas makes it back into his wife Connie's heart and a trip though Europe where Douglas searches for his son Albie, taking him to some of the most inspiring galleries and treasures of European painting, most notably in Paris and Madrid.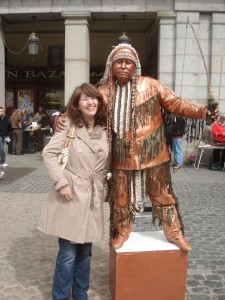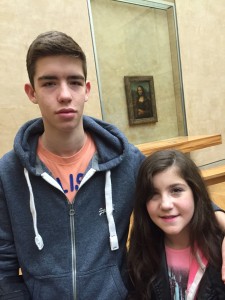 This reminded me of the time that I brought my kids to the Louvre, and the queue was an hour long even though it was a miserable Friday at the end of November. So I was very pleased that I had bought The Paris Pass which meant we were able to skip straight to the top of the line. When travelling with kids I've discovered avoiding queues is a priority because their short attentions spans don't leave much time to get around a gallery. Most museums can be large labyrinths to get lost in, so I usually check the layout online before travelling and it helps make the most of our time there. At the Louvre, The Mona Lisa was a priority for my kids to see being probably the most famous painting in the world and because it hung in Napoleons bathroom! Another intriguing fact about it that the Kids loved was the fact that it is priceless. Next question was how much is priceless? The Mona Lisa was a bit of a disappointment but Arcimboldo's exotic faces made from still life objects were far more interesting.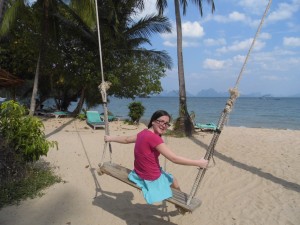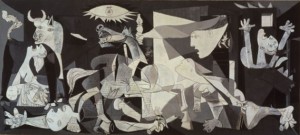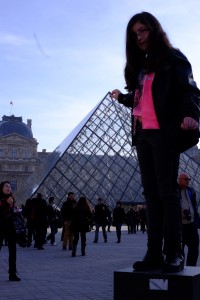 One painting that never disappoints and was the final one mentioned in 'Us' is Picasso's Guernica in the Reina Sofia Museum, Madrid. Described perfectly by Douglas, it really is an image that will move and leave an impression with the viewer. Documenting the Nazi's attack of the Basque town, permitted by the Spanish Leader, Franco, it is an allegory of all wars, a statement that is as relevant today as it was when it was painted. It is so big it has its own room and leaves a punch that will be a highlight of any visit to Madrid, even for the kids because sometimes they just get brilliance in a way adults don't. Speaking of Madrid and Paris I've rooted out some deals that might entice you for a short break away to the Spanish and French capitals.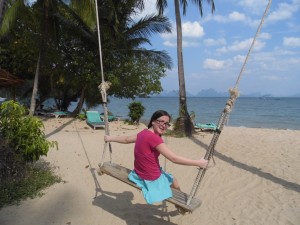 Now I've to get that copy of 'Us' back to the Hotel Paradise in Thailand. I think it needs to be delivered by hand just to make sure it arrives safely!
Happy reading and travels
Michelle x
The Novel Traveller