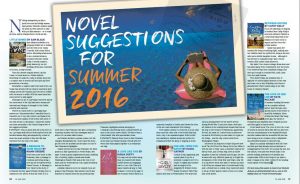 Summer is here, and as The Novel Traveller I decided to put together six summer reads in last Saturday's Irish Mail You magazine. Here is the list which includes some of Ireland's loveliest authors and their books, Kate McCabe The Love of her Life, Sam Blake Little Bones, Niamh Greene A Message to Your Heart, Maria Duffy A Love Like This, Hazel Gaynor The girl from the Savoy and of course Cathy Kelly's new summer read. I hope that you find something from this list to take on your holidays or enjoy reading at home.
I've a big birthday coming up soon and was determined to do something memorable to celebrate it with some of my friends. So I set off last weekend to Wales to Find My Epic, which is the slogan of the Welsh tourist board. I was a bit dubious about doing something that I'd never done before but with the right companions it's amazing what I got up to!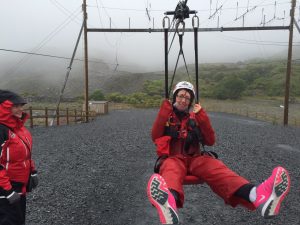 Zip World is set in Snowdonia National Park with stunning scenery  similar to Connemara in the West of Ireland. The Titan adventure is the longest zipline zone in the world and involves travelling down three exciting rides into stunning quarries and valleys at breakneck speeds. To see how it is meant to be done I've uploaded the video here, but as we hit a cloudy a day I've included some photos and perhaps it's just as well that our views were impinged!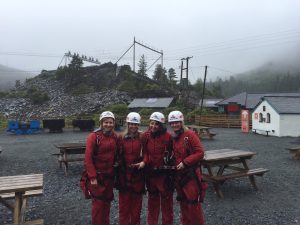 In my persona, The Novel Traveller, I've been chatting about all sorts of travel ideas on TV3's Midday recently – check out some of my features on Youtube Midday Tv3 Tune in on Tuesday's from 11.30-12.30 for #TravelTuesday
I hope that you have a lovely summer with lots of travel and reading
Michelle x