There's nothing like a good book to take you away somewhere and holidays are often the only time many people get to read these days. With so many books to chose from often many good reads join the long list of 'to be read' while we are distracted to read the newest books on the shelves. That's why I've picked three books that have been around for a while. They have been made into movies but there is a different experience to be enjoyed from flicking through the pages of a novel and conjuring up images in your own head.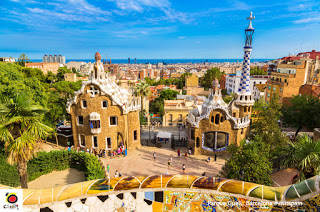 Parc Guell Barcelona
I've picked three books set in three different destinations that are popular all year around and even if you are not going to these places, reading these books may well inspire your next trip.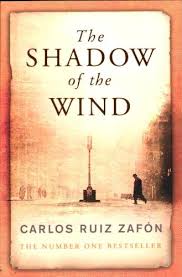 First up is Barcelona and the book I chose to give a reader that sense of place is The Shadow of the Wind by Carlos Ruis Zafon.
Set in post civil war Spain the main character Daniel Sempere is brought to an old library called the cemetery of forgotten books by his father where he is allowed to take only one book. The book inspires the young boy to find out more about the author and it brings him on an adventure where he finds love and danger but it takes the reader to many of Barcelona's great sights.
There is a fully guided tour available which will give fans of the book a chance to relive Daniel's footsteps. /The-Shadow-of-the-Wind-Walking-Book-Tour-in-Barcelona
Barcelona is a great city to take the kids to visit. A big hit with my son was the Nou Camp stadium, home to Barcelona FC. Another treat for all the family or romantic couples is Parc Guell. The Spanish architect Gaudi is responsible for much of the magical architecture around the city and it will amaze even the most reluctant sightseer.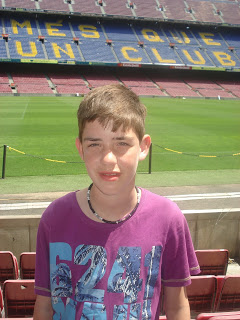 My son, Mark in Nou Camp
If you have time the red bus tour takes about two hours and really gives a sense of the enormity of this city and will help to get your bearings. But if you would rather just relax then a stroll along the ramblas and stop off for churros and hot chocolate – the kids will love you for it.
If you are heading to one of the popular resorts close to Barcelona then it is worth even taking a day trip to this beautiful city.A landmark restaurant in the Gothic Quarter that will transport you to a cultural feats is 4 Cats where artists like Picasso and Gaudi hung out in the early twentieth century.
For more information see Spanish Tourist Board
Barcelona pops up in my novel Six Postcards Home – in fact it opens in a scene in the Placa Reial – if you would like to take a read it's available on amazonSix-Postcards-Home
Few places capture the imagination like Rome with all its romance and ceremony. I've picked a book that has been around a long and time. Dan Brown has certainly had his critics over the years but he did something similar for books as JK Rowling did with the Harry Potter series and got people reading. Any author that has people turning pages rapidly is incredibly talented.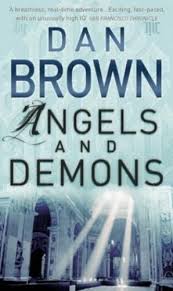 Angels and Demons is the second in the Robert Langdon series and I think one of the best reads to find your way around Rome.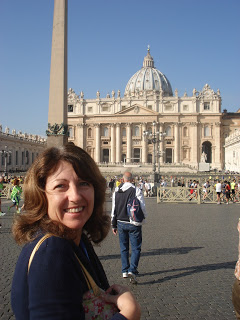 Vatican city , St Peter's Basillica
The plot takes readers at break neck speed around Vatican City, The Castel San Angelo and The Piazza Navonna which is easily my favourite place to people watch in Rome. If you have plans to visit there is so much to do with incredibly food and the best handbag shopping you will ever find.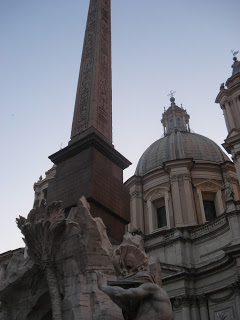 Rome has so much to offer the lover of art and culture and must sees include the Colloseum and Trevi Fountain mean that you can be busy running around the city trying to fit it all in – much like Robert Langdon. I recommend taking a slower pace and leaving something to return to for next time.
CARACALLA THERMAL BATHS OPERA SEASON IN ROME
Rome 22 Jun – 10 Aug 2016
This year the Caracalla Opera Season will present a rich programme of opera and ballet in the magnificent Caracalla Thermal Baths in Rome. The spectacular backdrop will enhance the enjoyment of operas such as: Nabucco, Il Barbiere di Siviglia, Madame Butterfly and ballet such as Nureyev tribute and a recital by the acclaimed dancer Roberto Bolle. Performances by the Chinese pianist Lang Lang, and legends like Lionel Ritchie and Neil Young are also in the programme.   This year, with the MyCaracalla initiative it is also possible to combine a guided visit to the Caracalla Thermal baths at night and a gourmet aperitif before an opera or ballet of your choice.
My last novel is set in Rome and if you would like to read a sample click here amazon.co.uk/7-Wishes-Rome-Irish-Fiction
For more information about visiting Italy go to http://www.italiantouristboard.co.uk/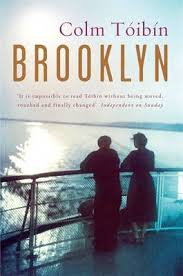 My final recommendation is a book that isn't one of my favourites but the premise is similar in theme and style to many of the great women writers we have produced in Ireland, if this book had been writing by Maeve Binchy or one of the many other strong women writers such as Melissa Hill or Colette Caddle it may not have had such literary recognition. But it is a good story about a very real time in our history and a character that will resonate with many readers who have experienced emigration. It takes the reader back to Wexford too which is still a popular summer destination for those who holiday at home.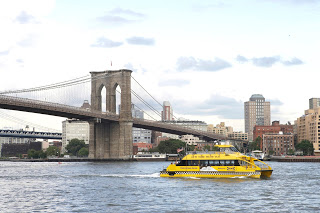 Brooklyn Bridge
Brooklyn is one of the five Burroughs that makes up New York city. Traditionally the Irish have a history of congregating around mid-town Manhattan for our weekend visits but here is so much more to see and if you are taking a second or third bite of the big apple then make some time to explore one of the other Burroughs. One of the best views of Manhattan is from Brooklyn, framed by the beautiful Brooklyn Bridge. The Bus tour from Manhattan is a great way to cross the Hudson River and see the area from best advantage.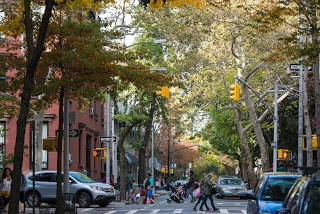 Beautiful Brownstone houses in the Cobble Hill district
This time of year is lovely in New York and it is also NYC Restaurant Week. If you are in town why not try out one of the 387 participating restaurants. In its 24th year, NYC Restaurant Week takes place this summer from July 25 through August 19 and features 49 new restaurants. For menus, photos and reservations visit nycgo.com/restaurantweek.
Coney Island is part of the Burrough of Brooklyn and home of the New York Aquarium and Luna Park fairground.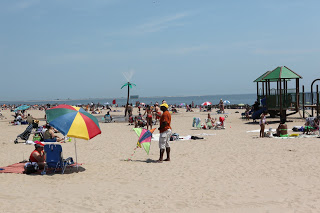 Coney Island Beach
One memorable scene in the novel is when Eilis goes on her first trip to Coney Island and see the world through her new sunglasses while sporting her swimsuit. It's difficult to imagine what life was like for her but it is easy to be transported back in time in this popular beach resort where the locals come to swim in the sea. Take time out on one of the fairground rides at Luna Park.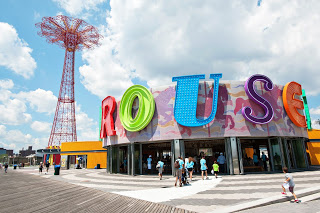 Luna Park Fairground Coney Island
For all you need to know about visiting Brooklyn or any of the New York suburbs go to NYCGO.com
Probably my favourite book baby is Three Nights in New York – written in 2008! .amazon.co.uk/Three-Nights-New-York-