As the year draws to a close I always find it comforting that the New Year is around the corner. New Year is a great time to make resolutions and an excuse to make a new bucket list of places to travel to. This year I've crossed quite a few destinations off the list including Iceland and Canada but that won't stop me planning some exotic destinations in 2017 and returning to some that I need to explore more.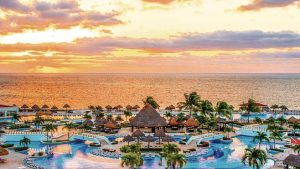 I like to visit the Caribbean at least once every year and this year it was Puerto Rico and the US Virgin Islands where I dipped my toes in the turquoise sea. But I've only had the pleasure of one visit to Mexico while on my travels. That was four years ago on a Royal Caribbean Cruise and we stopped at the beautiful resort of Cozumel. I do remember the delightful shopping of intricate silver jewellery, Mayan pottery and the endless margaritas leaving me with a desire to return one day.
2017 may well be the perfect year to fix that as one of the most accessible destinations for the Irish traveller is the sun-soaked beaches of Cancun, now with direct flights out of Dublin.
When travelling longhaul with the kids it makes a huge difference to be able to take a direct flight. Probably the best attraction for them is sunshine, a long sandy beach and making new friends at the hotel.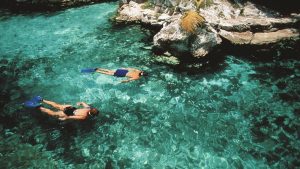 If searching for a holiday I always look at suitability for the kids but like to have the opportunity to do some exploring myself. A coral reef hugs the coastline of Cancun which is perfect for the entire family to get in touch with nature. For me culture is a priority and there are plenty of accessible day trips to important architectural sites like Chichen. This site was a Mayan capital between 600-1200 AD and there is no better way to give the kids a history lesson than through travel.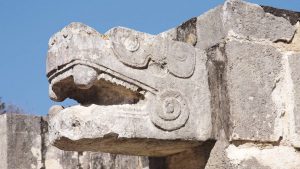 I'm always looking for new places that might fit into my novels and as I'm writing a Young Adult book at the moment I think the exotic legends and stories of the Mayans will inspire me in other ways.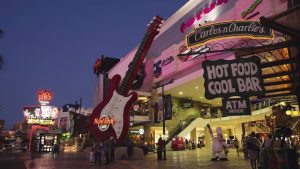 All inclusive Hotels are becoming increasingly popular. I always think that it's good to know how much I'll spend while we're away, especially with two teens who always seem to be hungry. If you don't have to budget for your meals it makes a big difference to the overall costs of your holiday. With burritos and fajitas on the menu every night I know my teens will be eating around the clock.
Other places on my hit list this year include Peru. I'm not sure how or when I'll get there but I think I might have to add Spanish classes to my bucket list for 2017!
Happy travels and reading
Michelle x