St Patrick's Day has morphed into an entire weekend of festivities in the capital, Dublin. Ireand will be hosting lots of visitors coming to see the celebrations all around with country too. With so many people coming to enjoy the fun, craic and Irish hospitality this is also a great opportunity to get away with an extended weekend at a great time of the year for a pick me up. I've been scouring the holiday deals to find some inspiration for a quick getaway this March.
If you'd like to see the clip on Tv3s Elaine click here http://www.tv3.ie/3player/show/1107/122034/0/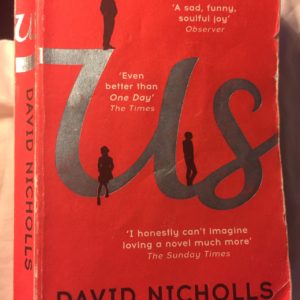 I've chosen two delicious novels to help you escape this March. First up is 'Us' by David Nicholls, also the author of One Day, he writes the story of a Grand Tour of Europe set against the poignant backdrop of a marriage break-up. It's a feel good read because it is true to life and on the way the reader gets the chance to visit Amsterdam, Florence and Madrid, to name but a few. If you would like to escape to Amsterdam this St Patrick's weekend then Travalue in Navan have a great price for three nights
St. Patrick's Day Breaks with a Difference 
Amsterdam, 15th March, 3 nights, from €355 pp
Check out Netherlands' capital this St. Patrick's Weekend and discover its artistic heritage, elaborate canal system and narrow houses with gabled facades, legacies of the city's 17th-century Golden Age. Amsterdam's Museum District offers so much to culture buffs from the Van Gogh Museum, to works by Rembrandt and Vermeer at the Rijksmuseum, and modern art at the Stedelijk.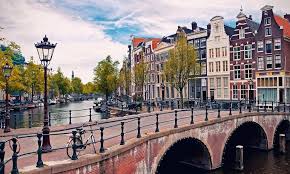 Amsterdam is the Netherland's capital, known for its artistic heritage, elaborate canal system and narrow houses with gabled facades, legacies of the city's 17th-century Golden Age. Its Museum District houses the Van Gogh Museum, works by Rembrandt and Vermeer at the Rijksmuseum, and modern art at the Stedelijk.
Spend this year's St. Patrick's Day in this bustling European capital. Our price of €355 per person includes return flights from Dublin to Amsterdam on the15th March, 10kg hand luggage per person, 3 Nights in the 4* Manor Hotel Hampshire  in Amsterdam on B&B basis, admission to Amsterdam Icebar including three drinks and 60-minute sightseeing cruise along the Amsterdam Canals.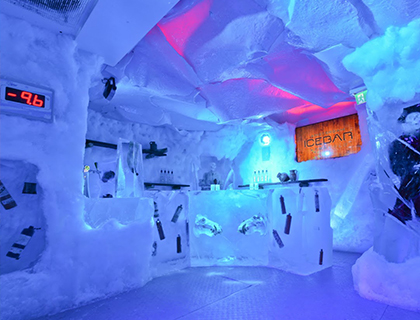 Amsterdam has all the advantages of a big city: culture, nightlife, international restaurants, good transport – but it is quiet and, largely thanks to its canals, has little road traffic.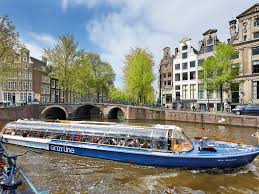 Price includes: return flights from Dublin to Amsterdam, 10kg hand luggage per person, 3 nights in double room on room only basis, admission to Amsterdam Icebar including three drinks and 60-minute sightseeing cruise along the Amsterdam Canals.
For more information on this deal available from Travalue.ie visit: http://www.travalue.ie/deals/holiday/st-patricks-day-in-amsterdam/
If you can hold off until the end of March then Arrow Tours have this great price and offer
Amsterdam
30th  March  2 nights
Flights Dublin to Amsterdam
Hotel : 3* Hampshire Hotel – Theatre District – Standard Room 2 sharing – Bed and Breakfast basis
Price: €234 per person
Price includes : Flights, Taxes, 10kg Hand Luggage plus Hotel Accommodation.
Couples aren't the only ones who get all the good deals you know! If you're a singleton like me then you'll be glad to know that I've spotted this awesome last minute Madrid solo break for the beginning of March! And not only is the hostel fantastic but you're right in the centre of the city too – perfect for exploring!
Last Minute Madrid Solo Break
What about this awesome deal on Expedia, so that means that your flights and accommodation are all bundled up in one convenient package! You'll be flying from Dublin, and since you're staying right in the heart of Madrid you've got tons of metro connections to help make travelling to and from the airport just that little bit easier.
You'll be staying at the Las Musas Hostel which has received glowing reviews. The modern and updated décor means that you'll be dead comfy and you'll have more than enough space in your dorm. Plus there's a fantastic social area for you to mingle with other like-minded travellers and make friends. 🙂
The hostel is just a few blocks away from the beautiful Plaza Mayor and just a 15 minute walk away from the Palacio Real de Madrid. Meanwhile you've got all of the Old Town right at your doorstep, so be sure to explore the winding streets and discover the amazing cafés, restaurants and architecture. Salamenca is a really cool neighbourhood to check out as well – it's pretty posh and hipster, but you'll find some of the best restaurants here. And for nightlife then Chueca is the place to be!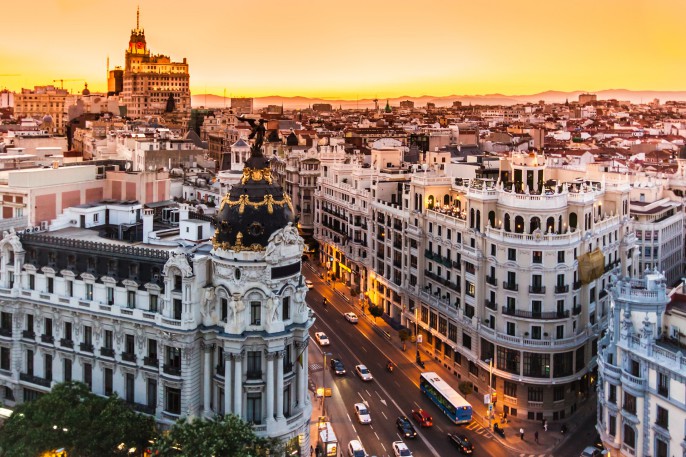 Here's another great deal to Madrid from €266pp with Travelnet
ex Dublin
25 – 28 March 2017
TRYP Madrid Gran Via Hotel 3*
Located in one of the major streets in Madrid, right in the centre of the Gran Via, and very close to Puerta del Sol, Plaza de España, Plaza Mayor, Plaza Cibeles and Plaza de Santa Ana, is the TRYP Madrid Gran Via. Its strategic location in the heart of the city and its personalised service make it the best option for your trip to Madrid.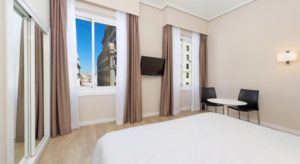 Near the hotel, you can visit the city's main museums: the Prado Museum, the Reina Sofia Museum and the Thyssen Bornemisza Museum. You will also find yourself in one of the most popular areas for leisure and entertainment with theatres and a great choice of shows and musicals.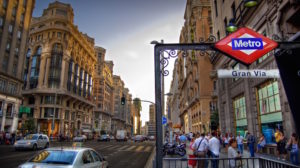 If you are planning on travelling to Spain then check out the website at http://www.spain.info/en_IE/
check out the www.itaa.ie for great offers and special deals
I'm all for supporting Irish writers and there are lots of wonderful books to enjoy with the extra time off over St Patrick's Weekend – what about a thriller set in Dublin – Sam Blake's "Little Bones" will certainly keep you entertained over the long weekend. Now available in paperback and in all Tesco stores, this addictive read will take the reader on a tour around, Monkstown, Dalkey and of course no visit to Dublin is complete without a trip to Temple Bar….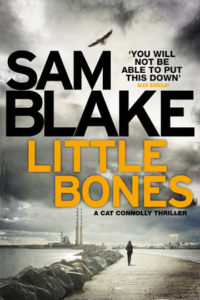 Meet Cathy Connolly – cop, kickboxing champion and now a soon-to-be mother . . .
Detective Garda Cathy Connolly's life has taken an unexpected turn. Faced with an unplanned pregnancy, Cathy's trying to decide how she's going to balance motherhood with the very real dangers of life on the job, especially when her latest case isn't as straightforward as it first appears.
Called to what seems like a routine break-in, Cathy discovers the bones of a baby concealed in the hem of an old wedding dress. When the dress's original owner, Lavinia Grant, is found dead in a Dublin suburb, Cathy is drawn deep into a complex web of secrets and lies spun by three generations of women.
Meanwhile, a fugitive killer has already left two dead in execution style killings across the Atlantic – and now he's in Dublin with old scores to settle. Can the team track him down before he kills again?
Struggling with her own secrets, Cathy doesn't know how dangerous – and personal – this case is about to become . . .
'Instantly gripping, perfectly paced, and filled with a brilliant cast of characters, led by the utterly likeable and relatable Detective Cathy Connolly.' Alex Barclay
If you're planing on staying in Ireland for St Patrick's Weekend then check out the fun and frolics on the St Patrick's Festival Website http://www.stpatricksfestival.ie/.