Hi There
It's been quite a while since I've posted on my website as my blog www.thenoveltraveller.com has been getting all of my attention. My summer was filled with travel and adventure taking me around The Baltic States with Celebrity Cruises and to far flung destinations including Tanzania and Thailand. I love the quote by TS Eliot …And the end of all our exploring Will be to arrive where we started 
And know the place for the first time  Because after a lot of travel I get the urge to nestle down to some writing as nothing inspires or broadens the mind like visiting new places.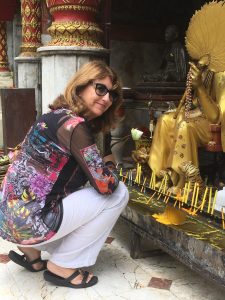 Seeing the spiritual side of Thailand at Wat Doi Sethup in Chaing Mai was certainly one of the highlights this summer see my feature from the Irish Times here and visiting my aunt who works on the missions in Tanzania was fascinating and I got to meet some remarkable young people who live in the most difficult circumstances – we had an art class too.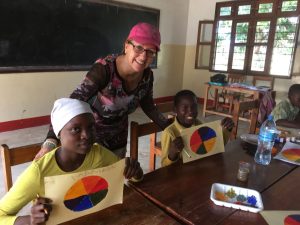 I'll be chatting about travel on Elaine Crowley's show on TV3 on Tuesday afternoons and putting up alerts on my travel blog so please do follow for updates. I often have some great offers to share so keep an eye out for them. You can hear all the latest travel news and offers first by joining my facebook page or following me on twitter.
Autumn is a great time to nestle down to some writing and I hope to be working on a new book as the nights draw in. I often get emails asking about how to get published and I advise to get involved in a course at the Irish Writer's Centre or a local writer's group. Conor Kostick gives a great course but he books up fast so you get your name down quickly if you are interested in learning more.
I'll be updating my website more frequently from now on so do get in touch and pop over to The Novel Traveller too!
Happy reading
Michelle x