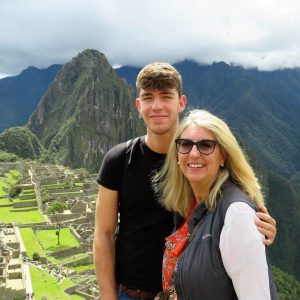 This summer I've been travelling and again neglecting my website however it was for a good cause because I actually ticked the top wish on my Bucket List and made it to Machu Picchu in Peru! To make the experience even more special I was lucky to be with my son Mark. We went white water rafting through the Sacred Valley and rode horses on the Devil's Balcony in Cusco. Video footage from my Facebook Page below  https://www.facebook.com/NovelTraveller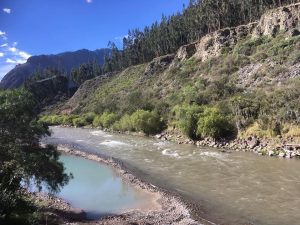 We watched the rings of Saturn at the Cusco Planetarium and viewed new suns on the Milky Way along with Jupiter's Moons. Although we didn't trek into Aguas Calientes we enjoyed the breathtaking views by train.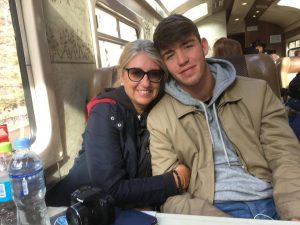 But the most special experience was trekking the ancient Inca site at Machu Picchu which has a magical spirituality that is difficult to describe. We were part of a guided tour with Explore Worldwide and made terrific friends during our stay that partook in the various adventures. I'll be writing about our experience for various publications over the coming weeks and you can catch my radio broadcast on Ivan Yates show The Hard Shoulder on Newstalk by linking to my website here The Novel Traveller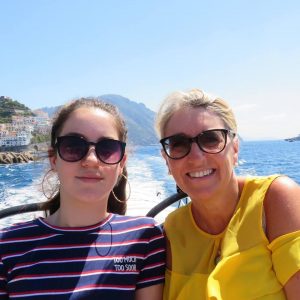 I also spent time on the beautiful Amalfi Coast with my equally beautiful daughter. We visited Pompeii and the Island of Capri while enjoying the most spectacular Italian food. The Sorrento coast is filed with magical stories and legends and I wrote about it in the Sunday Business Post which you can link to here . We travelled with The Travel Department who really helped us to make the most of our week on the Amalfi Coast and we had plenty of time to enjoy the fabulous pool at our hotel, The Moon Valley in Seiano. The great thing about travelling on a group tour is the people you meet and the fact that you can sit back while someone else takes care of everything. As a solo parent travelling with a teen each time I was away this summer it worked out really well.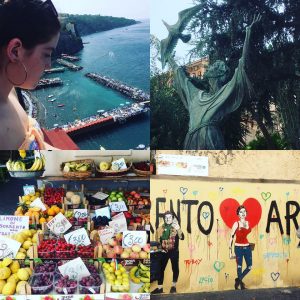 I also wrote my first piece for Nat Geo Traveller about our Capital city filled with literary heritage. There's so much to do and see in Dublin it was very easy to write about it. If you are visiting this summer do pop out to Howth which has some of the nicest walks in the country and we are a friendly bunch with a great variety of seafood restaurants and bars. You can check out my feature here National Geographic Traveller
I'm not finished my travels yet either so watch this space… and tune into my chats with Ivan Yates every Thursday after 6.40 on Newstalk where I have some great deals and offers to inspire your novel travel!
Happy reading and safe travels
Michelle x